Contact Us
NINGBO YUCHUAN MACHINERY TECHNOLOGY CO.,LTD.
Address: No. 29, Jinshuiqiao Road, Chaiqiao, Beilun District, Ningbo
Daisy Dai
E-mail:15869508156@163.com
Phone:15869508156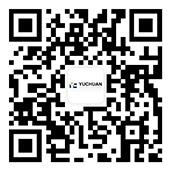 scan it
FEEDBACK
Dear Customer:
If you need to know about our business and get our services, please fill in your request in the following form and send it to us, you can get our reply in the shortest time.
Copyright © 2019 Ningbo YuChuan Machinery Technology Co., Ltd. All rights reserved. No.:
浙ICP备 17033394号
by:
e7cn.net